Liquid Rhinoplasty in Iran
Non-Surgical Nose Job
Are you looking for a way to improve the appearance of your nose without surgery? If so, you might be interested in non-surgical nose job in Iran which is also called liquid rhinoplasty. Non-surgical nose job is a procedure that uses injectable fillers or Botox to reshape the nose without any incisions or anesthesia. Non-surgical nose job in Iran can help you achieve a more balanced and harmonious facial profile by correcting minor flaws such as bumps, asymmetry, droopy tip, or wide nostrils. Itis a quick and easy procedure that takes only 15 to 30 minutes and has minimal downtime. You can see the results immediately and enjoy them for 6 to 18 months, depending on the type of filler used.
Non-surgical nose job in Iran is also very affordable compared to other countries, with prices starting from $200. If you are interested in non-surgical nose job in Iran, you can contact our consultants at Medicine For Sell, a medical tourism company that can arrange your trip and connect you with the best doctors and clinics in Iran. We will provide you with all the necessary services such as visa, accommodation, transportation, and aftercare. With Medicine For Sell, you can have a safe and satisfying experience of non-surgical nose job in Iran.
What Is a Liquid Nose Job?
‌Liquid nose procedures are different from surgical ones in a few ways.
. Surgical rhinoplasty. If you choose to get a traditional rhinoplasty, you undergo an operation to reshape your nose. You will need general anesthesia for the surgery. Your doctor will cut open the skin around your nose and use surgical tools to reshape the bones and cartilage beneath the skin.
After the procedure, your face will be swollen and bruised. You may have significant post-surgical pain, and you will need to take time off work to recover. The swelling may last for weeks, and it will take time to see how the final result looks.
. Liquid rhinoplasty. Liquid rhinoplasty is an alternative to surgery. With a liquid procedure, your doctor injects dermal fillers under the skin of your nose. Using the precise placement of the fillers, your doctor can even out bumps, balance asymmetry, and sculpt a different shape for your nose. The results are immediately visible, and there is no recovery time. However, some people experience minor pain or bruising at the injection site. The procedure takes very little time and can be done in a doctor's office.
Who's A Good Candidate for Liquid Rhinoplasty?
A person with small nasal bumps and slightly droopy tips is the ideal candidate for liquid rhinoplasty from an aesthetic standpoint. Additionally, this implies that asymmetries along the nose can be successfully treated with injections. Success is largely influenced by the anatomy of the patient as well as the degree of the necessary correction. The ideal candidate should be capable of recovering, identifying complications, and being prepared to treat them. The first step in becoming a good candidate for liquid rhinoplasty is to fully comprehend the benefits and drawbacks of the procedure.
What Can a Liquid Nose Job Do?
A liquid nose job is effective for making small adjustments to your nose's appearance. Doctors can use filler to make a nose look straighter or to lessen the appearance of a dorsal hump. Some people elect to use fillers to enhance the results of a prior surgical nose job rather than having a second procedure to correct a minor issue.
You'll be awake throughout the process so you can observe how each filler placement turns out. Together, you and your doctor can produce the desired outcome. Your doctor can use a different solution to dissolve the filler and undo the change if you don't like the way it looks. A liquid nose job cannot make a nose smaller, unlike a surgical nose job. By its very nature, a nose job using injectables adds volume to the nose. A liquid nose job also cannot correct breathing problems.
What's The Procedure Like?
. The treatment begins with the patient either sitting or lying down.
. The nose may be cleaned with a solution made up of 70 percent alcohol.
. Ice or numbing cream is applied to numb the skin, minimizing pain. Neither will be needed if the filler used already contains a local anesthetic.
. Small amounts of the HA gel are carefully injected into the area. Adding too much can negatively affect results.
. The filler is then smoothed out, not massaged, to prevent pressure.
. The procedure takes around 15 minutes. However, it could take longer if a numbing agent is applied, as it takes around 10 to 15 minutes to kick in.
What Are the Advantages of Nonsurgical Rhinoplasty?
The most notable benefit of nonsurgical rhinoplasty is that many people can achieve desired results without plastic surgery. There are other advantages, too. For example:
. The treatment takes less than one hour.
. No downtime is necessary.
. Results are immediate.
. Changes are reversible.
. There aren't any incisions or scarring.
What Are the Risks of a Liquid Nose Job?
One of the downsides to a liquid nose job is that it isn't permanent. Injectable fillers last from a few months to a year. After that, your body absorbs them. Your nose will look the way it did before you made changes to it.
To replace the worn-out fillers, you can have fresh ones injected. After the effects of the initial liquid nose job wear off, some doctors advise against performing additional ones because there is a possibility that it could harm the skin and blood vessels. If you are satisfied with the outcomes, you might want to think about having surgery to make the changes permanent.
Complications following a liquid nose job are a significant risk, especially if the filler is injected into a blood vessel. The skin around your nose could become dead as a result of this damage to the vessel and disruption of the blood supply. To handle that complication, you would need to take additional steps.
In severe cases, the filler can get into a blood vessel that supplies blood to one of your eyes. This can result in blindness or reduced vision. If you're thinking about a liquid nose job, you should look for an experienced doctor. Because of the risks of complications that can involve your eyesight, it's essential to find a doctor who understands the anatomy of the face and the blood vessels around your nose and eyes.
Liquid/Nonsurgical Nose Job Recovery
How long does recovery take?
No downtime is necessary after nonsurgical rhinoplasty. You should be able to resume normal activities right away. Your doctor will give you specific instructions for managing any side effects.
How long does a nonsurgical nose job last?
In most cases, nonsurgical nose jobs last about six months. Depending on the type of dermal filler used, results could last a bit longer.
Is a nonsurgical nose job worth it?
It depends on your cosmetic goals. If you're wanting a subtle change in your appearance — and you don't need to improve the function of your nose — then a nonsurgical nose job may be right for you. However, if you want to make your nose smaller — or if you want to make major changes to your nose's structure — you may be better suited for traditional rhinoplasty.
Final Word
If you are looking for a way to improve your nose shape without surgery and you want to avoid the risks and costs of a traditional rhinoplasty, you might be interested in a nonsurgical nose job in Iran!
A nonsurgical nose job is a procedure that uses fillers or threads to change the appearance of your nose temporarily. It can smooth out bumps, lift the tip, or add volume to your nose. It can also correct minor functional issues, such as a deviated septum or nasal polyps.
The best part is that you can get a nonsurgical nose job in Iran through Medicine For Sell. Iran is one of the leading countries in cosmetic surgery, especially rhinoplasty. You can find highly qualified and experienced doctors who can perform this procedure safely and effectively. You can also enjoy the benefits of low prices, high-quality services, and a beautiful culture.
Medicine For Sell can help you arrange your trip to Iran for a nonsurgical nose job. We can provide you with an T-visa, airport transfer, accommodation, support services, and more. We can also connect you with the best doctors and clinics for your procedure. So, what are you waiting for? Contact our consultants today and book your nonsurgical nose job in Iran. You will be amazed by the results and the experience!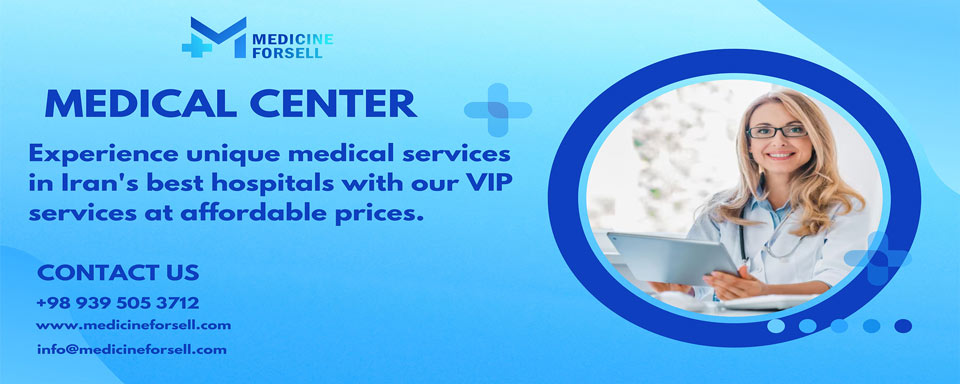 About Medicine For Sell
Medicine For Sell is an online medical tourism platform where you can find the best doctors and plastic surgeons in Iran. The price of Liquid/Nonsurgical Rhinoplasty in Iran can vary according to each individual's case and will be determined by an in-person assessment with the doctor.
For more information about the cost of Liquid/Nonsurgical Rhinoplasty in Iran and to schedule an appointment in advance, you can contact Medicine For Sell consultants via WhatsApp number +98 939 505 3712. This service is completely free.
Source:
https://my.clevelandclinic.org/health/treatments/22880-nonsurgical-rhinoplasty-nose-job
https://www.webmd.com/beauty/what-you-should-know-about-liquid-nose-jobs
https://www.healthline.com/health/cosmetic-surgery/liquid-rhinoplasty