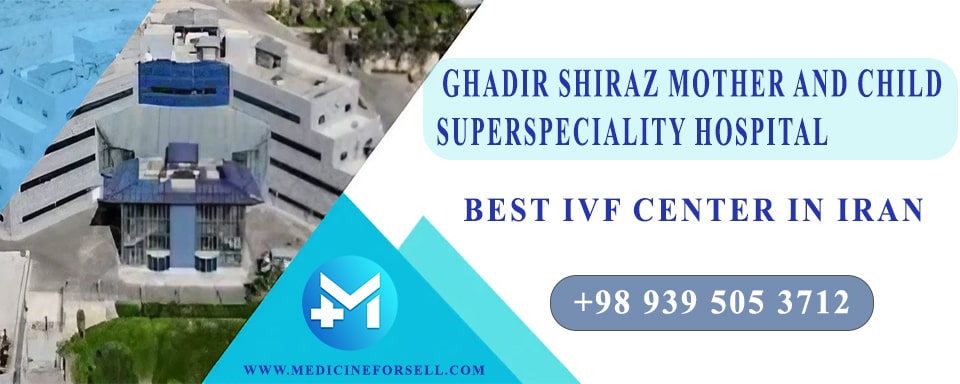 Ghadir Shiraz Mother and Child Superspeciality Hospital
Ghadir Shiraz Mother and Child Superspeciality Hospital was established in 1387 on a land with an area of 44396 square meters. The hospital has 100 beds and offers a wide range of medical services focusing on infertility treatment and IVF (in vitro fertilization).
This hospital is known as one of the largest infertility treatment and laparoscopy centers in southern Iran. It is equipped with modern facilities, including advanced microinjection technology and advanced equipment for laparoscopic surgeries. IVF is a prominent service offered at the hospital that involves egg extraction, sperm retrieval, and the manual combination of the two in a laboratory dish to facilitate fertilization.
Another specialized service provided in Ghadir Shiraz is bariatric surgery. The obesity clinic of the hospital is at the forefront of laparoscopic surgeries in the southern region of Iran and the Middle East. The clinic follows the latest standards set by CoE approved centers and ensures high quality care for patients seeking obesity treatment.
The hospital also offers comprehensive obstetrics and gynecology services, including excellent health care for the female reproductive system (vagina, uterus and ovaries) and postpartum care. Patients can expect exceptional care and treatment.
Shiraz Ghadir Mother and Child Hospital has an International Patient Department (IPD) dedicated to meet the needs of international patients. The hospital's friendly team of healthcare professionals ensures a pleasant stay for patients undergoing treatment and supports their journey to regain their health.
Ghadir Mother and Child Hospital in Shiraz with modern facilities, expertise in infertility treatment and laparoscopy and commitment to providing high quality services is an outstanding health institution in the south of Iran.