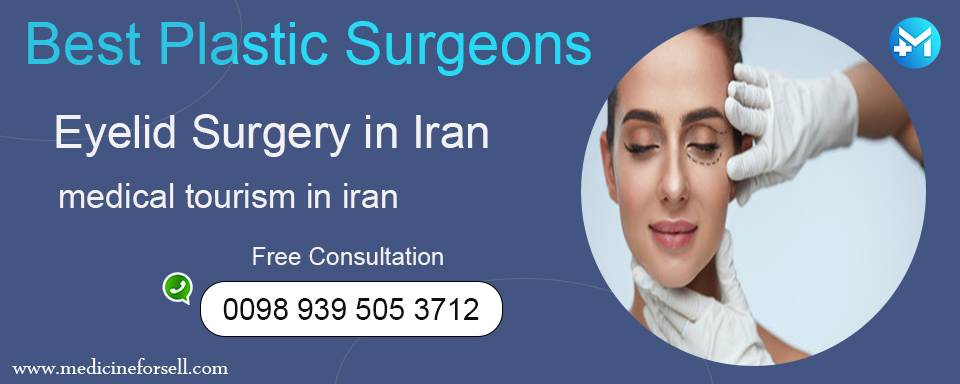 Best Plastic Surgeons For Eyelid Surgery
Eyelid Surgery in Iran
eyelid surgery cost in iran
Eyelid surgery, or blepharoplasty, is a cosmetic procedure that aims to improve the appearance of the eyelids by removing excess skin, fat, and muscle. It can also correct droopy eyelids that impair vision. Eyelid surgery can make you look younger, more alert, and more refreshed. If you are considering eyelid surgery and looking for an affordable option, you may want to consider Iran as your destination. Iran is one of the leading countries in plastic surgery, with highly skilled surgeons, modern facilities, and low costs.
Benefits Of Having Eyelid Surgery in Iran
One of the biggest advantages of getting eyelid surgery in Iran is the cost. The prices for this procedure are much lower compared to other countries, making it an affordable option for foreign patients. In addition, many clinics and hospitals in Iran offer all-inclusive packages that include accommodation, transportation, and post-operative care.
But affordability doesn't mean a compromise on quality. Iran has a well-established healthcare system with modern facilities and equipment, and its medical professionals are trained to international standards. The country is also known for its strict adherence to safety protocols and hygiene practices, ensuring that patients receive the best possible care.
Another benefit of getting eyelid surgery in Iran is the opportunity to combine medical treatment with tourism. Iran is a beautiful country with a rich history and culture, and there are plenty of sights to see and experiences to enjoy. Many medical tourists take advantage of their recovery time to explore the country's attractions, such as the ancient ruins of Persepolis or the stunning landscapes of the Caspian Sea.
How Much Does Eyelid Surgery Cost in Iran?
The cost of eyelid surgery in Iran varies depending on several factors, such as the surgeon's experience, the type and extent of the surgery, the clinic's location and reputation, and the patient's condition and expectations. However, on average, you can expect to pay around $1100 for eyelid surgery in Iran, which is much lower than in other countries like the US ($3,000-$5,000), Canada ($2,500-$4,000), or Australia ($3,000-$6,000).
The cost of eyelid surgery in Iran usually includes:
– The surgeon's fee
– The anesthesia fee
– The hospital or clinic fee
– The preoperative and postoperative tests and consultations
– The medications and dressings
However, some additional costs may apply, such as:
– The travel expenses (flight tickets, visa, transportation, etc.)
– The accommodation expenses (hotel, food, etc.)
– The insurance or medical tourism agency fee (if applicable)
To get a more precise estimate you can contact our team at Medicine For Sell.
Eyelid Surgery Preparation
Before scheduling eyelid surgery, you'll meet with a health care provider. Providers you meet with may include a plastic surgeon, an eye specialist (ophthalmologist), or an ophthalmologist who specializes in plastic surgery around the eyes (oculoplastic surgeon). The discussion includes:
. Your medical history. Your care provider will ask about previous surgeries. Your provider may also ask about past or current conditions such as dry eyes, glaucoma, allergies, circulatory problems, thyroid problems and diabetes. Your provider will also ask about your use of drugs, vitamins, herbal supplements, alcohol, tobacco and illegal drugs.
. Your goals. A discussion of what you want from the surgery will help set the stage for a good outcome. Your care provider will discuss with you whether the procedure is likely to work well for you.
Before your eyelid surgery, you'll likely have a physical exam and the following:
. Complete eye exam. This might include testing tear production and measuring parts of the eyelids.
. Visual field testing. This is to see if there are blind spots in the corners of the eyes (peripheral vision). This is needed to support an insurance claim.
. Eyelid photography. Photos from different angles help with planning the surgery, and documenting whether there's a medical reason for it, which might support an insurance claim.
Eyelid Surgery Procedure
Before the procedure
Eyelid surgery is usually done in an outpatient setting. You might be given drugs such as injections into the eyelids to numb them and drugs through an IV to help you relax.
During the procedure
For upper eyelids, the surgeon cuts along the fold of the eyelid. The surgeon removes some excess skin, muscle and possibly fat. Then the surgeon closes the cut.
On the lower lid, the surgeon makes a cut just below the lashes in your eye's natural crease or inside the lower lid. The surgeon removes or redistributes excess fat, muscle and sagging skin. Then the surgeon closes the cut.
If your upper eyelid droops close to your pupil, your surgeon may do eyelid surgery combined with a procedure called ptosis (TOE-sis). Ptosis is designed to lift the eyelid as well as remove excess eyelid skin.
After the procedure
After surgery you spend time in a recovery room where staff members monitor you for complications. You can leave later that day to heal at home.
After surgery you might temporarily have:
. Blurred vision from the lubricating ointment applied to your eyes
. Watering eyes
. Light sensitivity
. Double vision
. Puffy, numb eyelids
. Swelling and bruising similar to having black eyes
. Pain or discomfort
Take the following steps to help you recover from surgery unless your surgeon gives you different instructions.
Do:
. Use ice packs on your eyes for 10 minutes every hour the night after surgery. The following day, use ice packs on your eyes 4 to 5 times throughout the day.
. Use prescribed eye drops or ointments.
. Sleep with your head raised higher than your chest for a few days.
. Apply cool compresses to reduce swelling.
. Wear dark sunglasses to protect the skin of your eyelids from sun and wind.
. If needed, use acetaminophen (Tylenol, others) to control pain.
Don't:
. Do anything strenuous for a week — no heavy lifting, swimming, jogging or aerobics.
. Smoke.
. Rub your eyes.
. Wear contact lenses for about two weeks.
. Take aspirin, ibuprofen (Advil, Motrin IB, others), naproxen sodium (Aleve, others), naproxen (Naprosyn), and other drugs or herbal supplements that can increase bleeding.
As instructed, return to the care provider's office to have stitches removed, if needed.
Seek medical attention immediately if you have any of the following symptoms:
. Shortness of breath
. Chest pain
. An unusual heart rate
. Severe new eye pain
. Bleeding
. Vision problems
Eyelid Surgery Risks
All surgery has risks, including reaction to anesthesia and blood clots. Besides those, rare risks of eyelid surgery include:
Infection and bleeding
Dry, irritated eyes
Difficulty closing the eyes or other eyelid problems
Noticeable scarring
Injury to eye muscles
Skin discoloration
Temporarily blurred vision or, rarely, loss of eyesight
The need for follow-up surgery
Final Word
In conclusion, if you're considering eyelid surgery, Iran is an excellent choice for high-quality treatment at an affordable price. With experienced surgeons, modern facilities, and a wealth of cultural experiences to enjoy, you can have a safe and enjoyable trip while achieving your desired cosmetic results.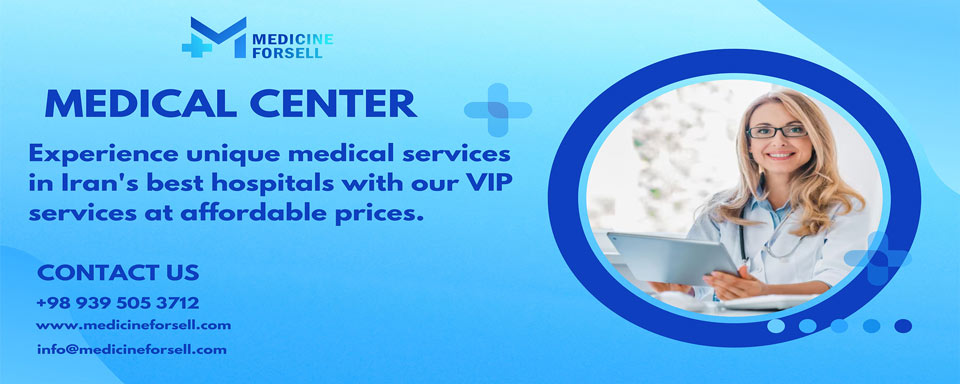 About Medicine For Sell
Medicine For Sell is an online medical tourism platform where you can find the best doctors and plastic surgeons in Iran. The price of Eyelid Surgery in Iran can vary according to each individual's case and will be determined by an in-person assessment with the doctor.
For more information about the cost of Eyelid Surgery in Iran and to schedule an appointment in advance, you can contact Medicine For Sell consultants via WhatsApp number +98 939 505 3712. This service is completely free.
Source:
https://www.mayoclinic.org/tests-procedures/blepharoplasty/about/pac-20385174